I started Abner Vance's Homepage in 1995 shortly after the birth of my first Grandson in 1994, it was began as a simple site to keep track of immediate family and direct decendents. However it quickly became apparent to me that it was going to be much more than I had anticipated, but I never imagined it would become what it is today.. Thank you my Friends and Family for all of your contributions of information and for the encouraging words over the years.
Tim Vance
Tazewell Co. Va.

Abner Vance's Homepage is recieving over 50,000 hits per month making it not only the largest personal genealogy website on the internet, but also one of the most popular!! Thanks to everyone who has contributed information, and for every visitor to the site, thank you for making this the site it is!
Tim Vance
Tazewell Co. Va.


There are bigger genealogy websites on the internet, but they are built and maintained by a group of people, or a company, Abner Vance's Homepage Was built, and is maintained by one person, me. This makes it the biggest personal genealogy website on the internet, and with the number of hits it receives monthly also one of the most popular!

Thanks to everyone that has sent information, pictures, and advice, because of you it is a huge success!

Tim Vance

Tazewell Co. Va.




VANCE Genealogy
TIM VANCE

A quick note: All of the information on this site is FREE, this information is for your personal use, copy it, e-mail it to family and friends, print it out, use it to fill in those gaps. However, If anyone would be interested in helping with any financial donations to this site, please send them to the following address:

Tim Vance

P.O. Box 953

Pounding Mill, Va. 24637

Thank You,

Tim
Please take a minute to look at the pictures of the children that are missing. Who knows, you may spot one of them somewhere out there, and you may be responsible for reuniting that child with it's family! So take a moment to look at the pictures! Thanks, God Bless You!
TIM


I Hope You Enjoy Your Visit On These Pages, I have included something for everyone. These are more than genealogy pages Thanks
Tim Vance


Sept. 11, 2001 Never Forget
Turn On Your Sound As You Click On The Link Above





RICHLANDS, VIRGINIA Check It Out! We Have A Lot To Offer Here!





This page dedicated to Abner Vance b. abt. 19-Jul-1755, d. 16-Jul-1819.
UNITED WE




STAND
September 11, 2001. A day that will never be forgotten!
A New Day Is Dawning!
Biological & Chemical Agents
Surname List Link Page "A" Thru "Z"
WELCOME!! This homepage is dedicated to my g,g,g,g,grandfather Abner Vance. On this page you will find my family line from my grandchildren to Abner Vance himself. Hopefully I will be able to get more family lines to add to this page, with names and e-mail address' of relatives of Abner Vance, in the hope of bringing the family a little closer together. Families have a way of drifting apart, and it shouldn't be that way. Families should stick together, even large families like the Vance family. With the modern technology that we have today there is no reason for families not to know each other, even if by e-mail, or snail mail only. I have already found several cousins that I never knew existed by way of e-mail. Now I keep in close contact with them almost daily. I have a brother that I see about every 5 or 6 years because he lives so far away, but I talk to him several times a week on-line. So if you are a Vance, or you are related to a Vance, why not contact me, and let's find out if we are related. It really won't take a lot of energy to do that. So come on, drop me a line. Here is my e-mail address:

tinylesmall@yahoo.com
---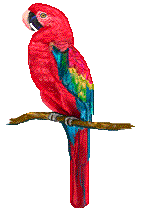 ---
Abner Vance and Susannah Howard
Abner Vance was born abt.1755 No birth record has been found for him,so there is no documented date for his birth. This also means that there is no documented name of his Father or Mother. There has been names over the years of people that were suppose to be his Father, but alas, no proof as of YET!! Some places that Abner was during his life are: These were documented!! Pittsylvania Co. Va., Russell Co. Va. and of course Washington Co. Va. Washington Co. Va. is where Abner Vance died. There are a lot of stories about his death, and the events leading up to it. However I was not there, so I don't know what is true and what isn't. In the pages ahead I will try to include some of those stories that have been told over the years about Abner Vance, and his death. Including what my own Father told me about my G,G,G,G,Grandfather Abner Vance. Not to say that what my Father told me is the truth, but he believed it, because it was told to him by his Father, and told to his Father by his Father, and so on. So you pick your own story that you think is true. I will also try to add some information about Susannah Howard and her family, for she was my G,G,G,G,Grandmother, and that makes her and her family important to me. The Howard family is as much a part of my roots as the Vance family, along with several other surnames, which I hope to include in these pages.
---
---
Below is the link to the Main Directory Index Page
The Link Below Is To My DIRECTORY INDEX PAGE

All Information On Abner Vance's Homepage

Can Be Found From The DIRECTORY INDEX PAGE

Main Directory-Index Page
---