Decendents Of William H. VANCE b. 1789.
The information below was submitted by William Harley VANCE III.
My family Line Wednesday, 01-Sep-1999 22:40:49
Message: 205.188.200.49 writes:
This is my family line back to Abner & Susannah.
~William H. VANCE III~
William Harley VANCE III b. 1982
Timothy Gerard VANCE b. 1955 + Patricia Ann (LESTER) VANCE b. 1959
William Harley VANCE b. 1916 + Dorothy Ellen (WHITE) VANCE b. 1917
Fields Joshua VANCE b. 1882 + Abinda Louise SMITH b. 1884
William Harley VANCE b. 1853 + Louisa Margaret HELTON b. 1864
James Harvey VANCE b. 1819 + Eliza Jane ELSWICK b.
William H. VANCE b. 1789 + Nancy BURNSIDE b. abt. 1789
Abner VANCE b. abt. 1759 + Susannah HOWARD b. 1767
Also I would like to add that this a very detailed web-site, very easily navigated with loads of helpfull information!
Thanks, William H. Vance III Little V3@aol.com
William Vance
---
IMPORTANT LINKS !
Information For Connecting Your Vance Or Related Family.
This Link Will Take You Right To The Message Board For Adding Your Family Lines & Stories To The Homecoming !
Link Back To William VANCE Decendents Links Page !
My Personal Page, Dedicated To Abner Vance.
Link Back To Main Directory Index Page.
Link To Decendents Form.
Link Back To William Harvey Vance b. 1789, Link Page.
---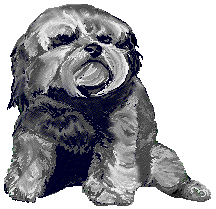 ---

This page has been visited
times.

---
Contact Me
If you would like to contact me for any reason CLICK: Here





Or send an e-mail to: tinylesmall@yahoo.com





Thank,s





Tim Vance
---